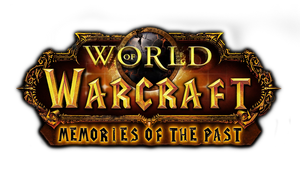 Welcome to Memories of the Past!
The World of Warcraft server set before Reign of Chaos!
Core Classes
Occupations
Character Races
Memories of the Past
Warcraft Universe
Tutorials and Guides
Exterior Links
Featured article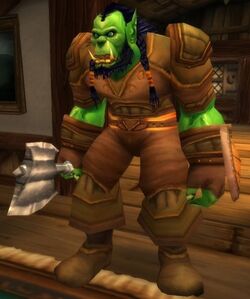 Thrall is the surrogate child of Aedelas Blackmoore, whose real parents remain unknown although he is speculated to have been birthed under the Frostwolf Banner. Trained under the ethos of a true gladiator, he has rose to the ranks of becoming the Champion of the Durnholde Arena. Since the riots, he has since gone missing and is the victim of a widespread manhunt to find him.
Helping out

Want to help contribute to the Wiki? It's open for all to post articles and add to the rich, vibrant lore we have outlined for our members. We want people to fill in the plot-holes, comment on speculation and contradictions as well as add information we might missed. However, this is just for the lore about the world, and not the people. Character profiles belong on the forums until an administrator believes it is suitable for the wiki. Adding a character profile will result in a warning and temporary wiki ban and can escalate to further warnings and further bans for repeat offenders.
Community content is available under
CC-BY-SA
unless otherwise noted.